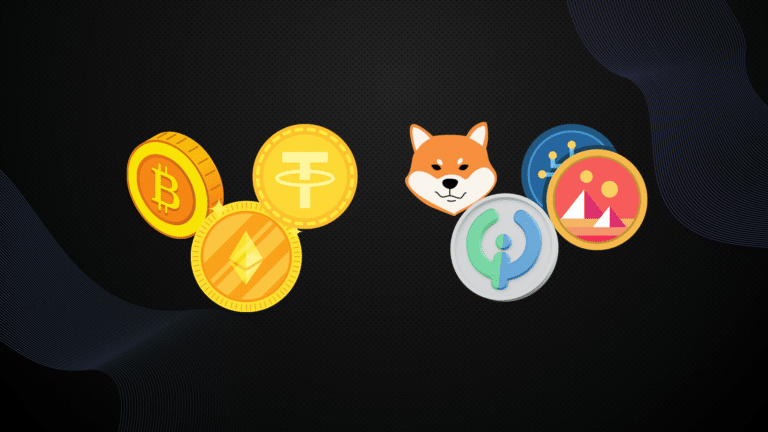 Crypto assets are not a new term for now. However, there is still one common mistake that often occurs in society, which is the wrong mention of crypto coins or tokens.
Basically, both crypto coins and tokens are the same. But they are two different things. All coins are tokens, but not all tokens are considered coins.
Interestingly, many investors do not know whether they are buying tokens or crypto coins. The main difference between the two is simply based on their usability or utility.
Let's go over some of the most significant differences between tokens and coins, so you'll know exactly what tokens and crypto coins mean, so you don't get confused anymore.
Also read: Malaysian Ministry Proposes Crypto To Be A Legal Payment Instrument
What is Coin?
When Bitcoin first came out, it set the standard for what it means to be a coin. There are clear qualities that distinguish crypto coins from tokens, which are similar to fiat currencies.
A coin is defined by the following characteristics:
Operates on its own blockchain
Blockchain keeps track of all transactions involving real crypto coins. When you pay someone with Ethereum, the receipt goes to the Ethereum blockchain.
If the same person pays you back with Bitcoin, the receipt goes to the Bitcoin blockchain. Every transaction is protected by encryption and can be accessed by every member of the network.
Acts as "money"
Bitcoin was created with the sole purpose of replacing traditional money. The paradoxical appeal of transparency and anonymity inspired the creation of other coins, including ETH, NEO, and Litecoin.
You can buy merchandise and services from many of today's big companies, such as Amazon, Microsoft, and Tesla, using crypto coins. Bitcoin even became the official currency of El Salvador along with the US dollar.
Can be mined
You can get crypto coins in two ways. One of them is through traditional mining on the system Proof of Work. Bitcoin hunters use this method to increase their earnings.
The problem is that there are not many Bitcoins left to mine, so the process is becoming more difficult every day.
The other method is Proof of Stake, which is a more modern approach to earning coins. It is lighter on energy consumption and easier to perform. Cardano is one of the largest coins to adopt this system.
Also read: Vitalik Buterin Becomes the Cover of Time Magazine, Netizens: Too Ugly For Rich People
What are Tokens?
Unlike coins, tokens do not have a blockchain. Instead, they operate on other crypto coin blockchains, such as Ethereum. Some of the most popular tokens on Ethereum include BAT, BNT, Tether, and various stablecoin like USDC.
Depends on smart contract
If crypto coin transactions are handled by blockchain, tokens depend on smart contract. It is a set of codes that facilitates trading or payments between users.
Every blockchain uses smart contract-his. For example, Ethereum uses ERC-20 and NEO uses Nep-5. Tokens can move from one place to another.
A good example of this is NFT trading (non-fungible token). NFTs are unique items, so ownership changes have to be handled manually. NFTs are similar to utility tokens.
Tokens represent assets
Another important difference between tokens and coins is what they represent. While, crypto coins are essentially digital versions of money, tokens can represent assets. Simply put, tokens represent what you have, while coins represent what you can afford.
You can buy tokens with coins, but some tokens can carry more value than anything else. For example, company shares. However, since there is usually a limit to where you can spend tokens, they don't have the liquidity that coins offer.
Tokens are easy to create
Another interesting thing about tokens is how easy they are to create. Some networks such as Ethereum provide template where you can tokenize yourself and start trading.
This allows anyone with little or no technical knowledge of the crypto industry to become a market maker. You will find high activity of this type of token on decentralized exchanges, such as Uniswap.
Coin and Token Conclusion
The difference between coins and tokens is not that much but one should know that they are not the same. As investors, coins represent the technology that blockchain seeks to solve, whereas tokens have a wide variety of use cases that must be studied individually.
Market experts say that if an investor wants to buy a product, coins are best and if it is a service then utility tokens can be used.
Also read: Crypto Asset Traders Ready to Welcome Crypto Exchange in Indonesia
The post CryptoClass: Understanding the Difference between Coins and Tokens appeared first on Tokocrypto News.